A servo stabiliser is a stabilisation system that is driven by a servo motor and uses a Buck-Enhance transformer booster to boost voltage while capturing input voltage changes and regulating current to the desired output. An AC synchronous motor controls the output voltage with elements such as a control card, dimmer, comparator, transistors, mocs, etc. in either a clockwise or anticlockwise manner.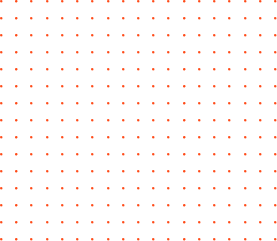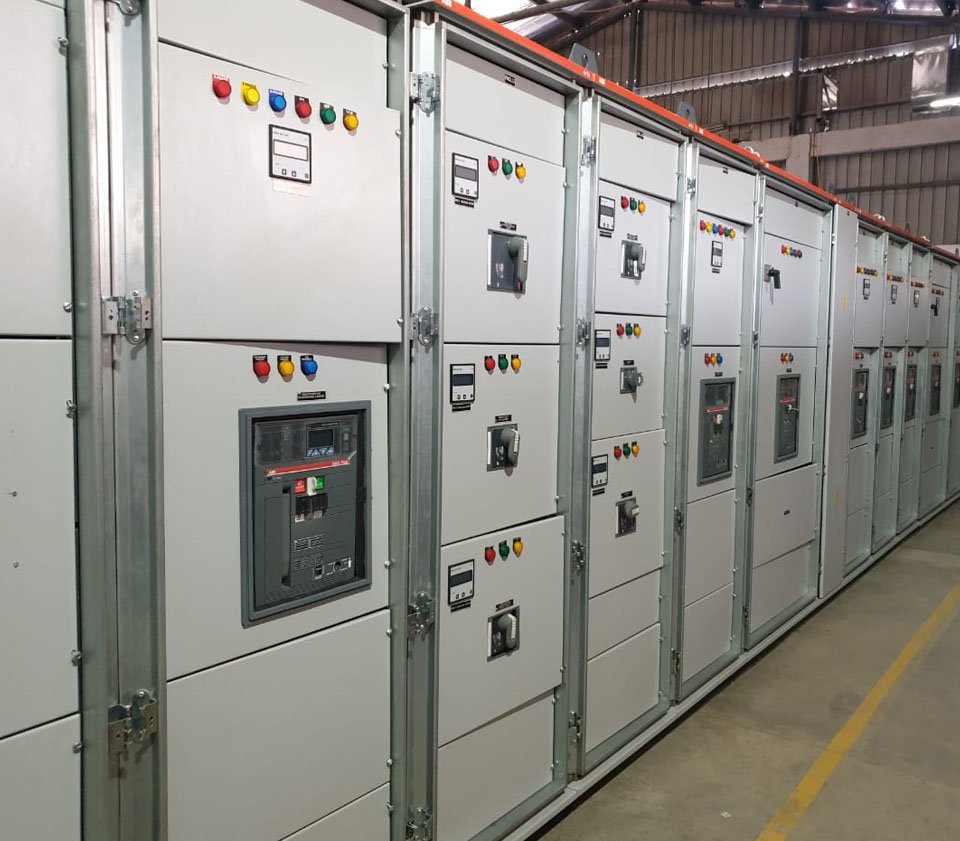 AIR COOLED SERVO STABILIZER
We provide servo stabilisers called air cooled servo stabilisers, which can give machines steady voltage. Because of their reliable supply, they are in high demand for use in hotels, hospitals, CNC, VMC, and HMC equipment, and lifts. Additionally, servo stabilisers have distortion-free waveforms and entirely solid state regulated circuits with ±1% regulation.
OIL COOLED SERVO STABILIZER
According to the specifications of our esteemed clients who are dispersed throughout the nation, the Oil Cooled Servo Stabilizer that we offer is made from premium raw materials. These are substantially applicable for air conditioned rating and are motorised with AC or DC motors. We employ a 400 KVA-capable, 60 rpm stepper synchronous motor that requires particular maintenance.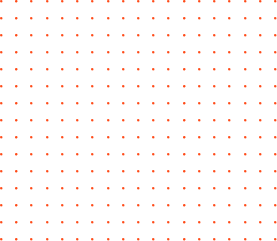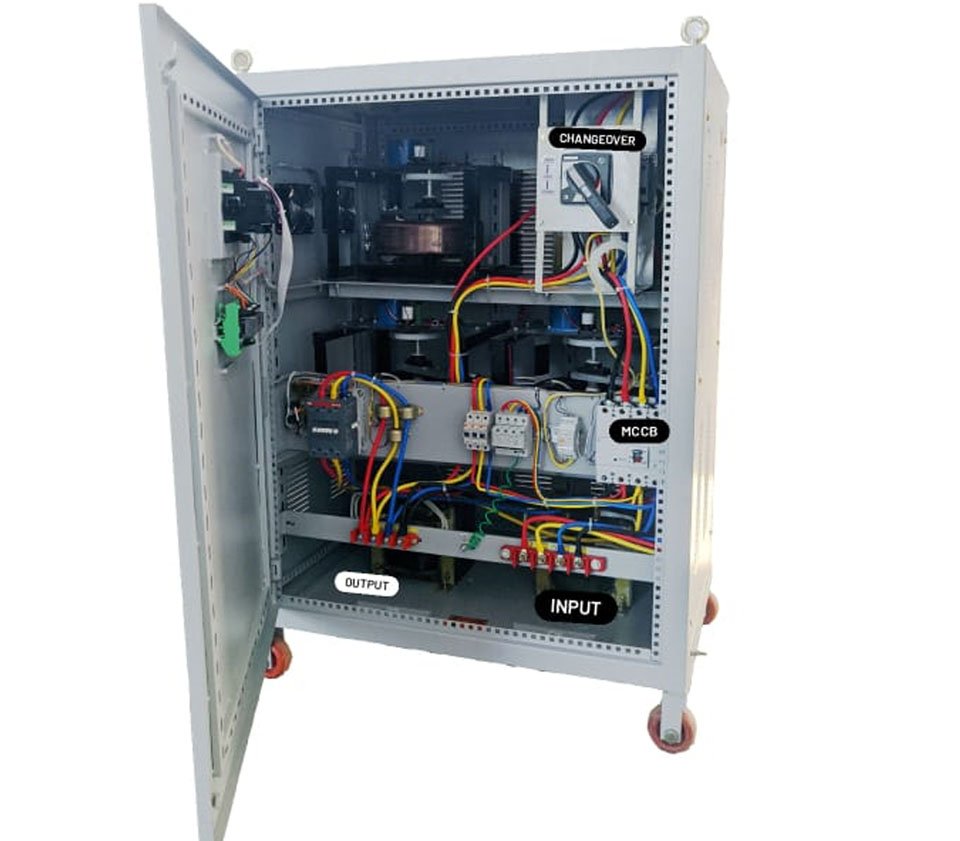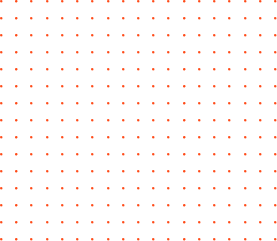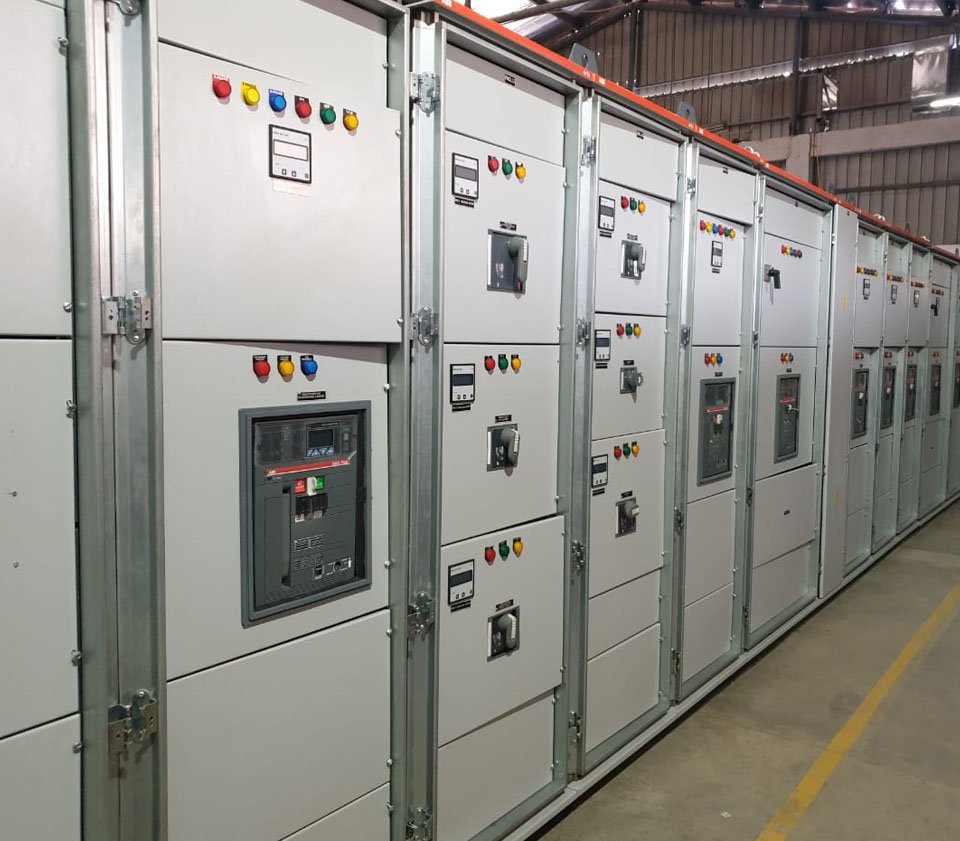 RELAY BASED AVR
Relay-type AVRs are one of the many varieties of this sort of automatic voltage regulator. The most typical sort of AVR utilised in industrial and commercial applications is one that uses relay switches. These systems are frequently used in conjunction with different kinds of mechanical controls.
AIRCONDITIONER STABILIZER
Before power is supplied to the air conditioner, a stabiliser is a device that stabilises utility voltage. Simply put, a stabiliser stops voltage spikes from "frying" the equipment. The stabiliser transfers stable output voltages to the air conditioner after detecting and stabilising external input voltages with a high or low output surge.